ov - Feature-rich terminal pager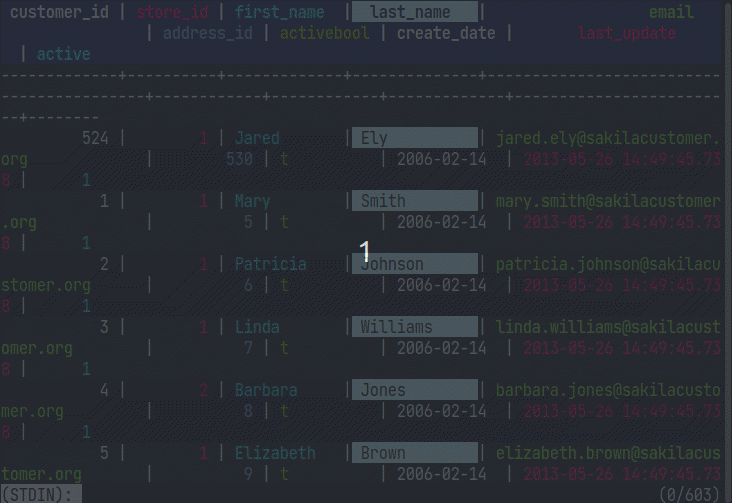 Please refer to the github site for installation and settings.
Features
ov provides a more convenient function by separating text, not only the pager function to display at the terminal size.
Specify a fixed line to be displayed as a header.
Table-formatted text can be interpreted as a column by the delimiter.
Text can be interpreted as a section by splitting the line with a delimiter.